SNE Serviss > Production > DELPHI > Common Rail Injectors...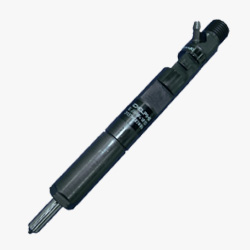 Injectors Common Rail.
MANUFACTURER:
INJECTORS COMMON RAIL MODELS:
Injector Common Rail
Injector Common Rail L14
Recovery and Repair of Injectors DELPHI CR (Prices in EUR. Offer is valid for 12 months, from 01.12.2014):
Call or write us...
Another productions of DELPHI...
AVAILABLE MODELS AND TYPES:
| | | | | | | |
| --- | --- | --- | --- | --- | --- | --- |
| Code | System | Application | Emission | Correction | Diagnosis | Repair |
| EJBR00801Z | FORD LYNX | Focus 100/115 PS Transit Connect 90 PS | Euro 3 | C2I | | |
| EJBR01101Z | FORD LYNX | Focus 100/115 PS Transit Connect 90 PS | Euro 3 | C2I | | |
| EJBR01301Z | FORD LYNX | Focus 100/115 PS Transit Connect 90 PS | Euro 3 | C2I | | |
| EJBR01302Z | FORD LYNX | Focus 100/115 PS Transit Connect 90 PS | Euro 3 | C2I | | |
| EJBR01601Z | FORD LYNX | Focus 100/115 PS Transit Connect 90 PS | Euro 3 | C2I | | |
| EJBR02201Z | FORD LYNX | Focus 100/115 PS Transit Connect 90 PS | Euro 3 | C2I | | |
| EJBR02001Z | FORD LYNX | Focus 100/115 PS Transit Connect 90 PS | Euro 3 | C2I | | |
| EJBR03401D | SSANGYONG | D20DT | Euro 3 | C2I | | |
| EJBR04701D | SSANGYONG | D20DT CHINESE | Euro 3 | C2I | | |
| EJBR02601Z | SSANGYONG | D27DT | Euro 3 | C2I | | |
| EJBR04601D | SSANGYONG | D27DT | Euro 3 | C2I | | |
| EJBR00901Z | KIA | J2.9 | Euro 3 | C2I | | |
| EJBR01901Z | KIA | J2.9 | Euro 3 | C2I | | |
| EJBR02301Z | KIA | J2.9 | Euro 3 | C2I | | |
| EJBR02801D | KIA | J2.9 | Euro 3 | C2I | | |
| EJBR03601D | KIA | J2.9 | Euro 3 | C2I | | |
| EJBR02401Z | HYUNDAI / KIA | J2.9 HP02/VQ | Euro 3 | C2I | | |
| EJBR02901D | HYUNDAI / KIA | J2.9 HP02/VQ | Euro 3 | C2I | | |
| EJBR03701D | HYUNDAI / KIA | J2.9 HP02/VQ | Euro 3 | C2I | | |
| EJBR02501Z | HYUNDAI / KIA | J2.9 CT/PU | Euro 3 | C2I | | |
| EJBR03001D | HYUNDAI / KIA | J2.9 CT/PU | Euro 3 | C2I | | |
| EJDR00001Z | FORD PUMA | Mondeo Puma | Euro 3 | C2I | | |
| EJDR00002Z | FORD PUMA | Mondeo Puma | Euro 3 | C2I | | |
| EJDR00101Z | FORD PUMA | Mondeo Puma | Euro 3 | C2I | | |
| EJDR00201Z | FORD PUMA | Puma 115 PS | Euro 3 | C2I | | |
| EJDR00301Z | FORD PUMA | Puma 130 PS | Euro 3 | C2I | | |
| EJDR00401Z | FORD PUMA | Transit Puma 125 PS | Euro 3 | C2I | | |
| EJDR00501Z | FORD PUMA | Mondeo 130 PS / Jaguar 130 PS | Euro 3 | C2I | | |
| EJDR01001D | FORD PUMA | Transit 125 PS | Euro 3 | C2I | | |
| EJDR00202Z | FORD PUMA | Puma 115 PS | Euro 3 | C2I | | |
| EJDR00402Z | FORD PUMA | Puma 115 PS | Euro 3 | C2I | | |
| EJDR00502Z | FORD PUMA | Mondeo Puma 115 PS | Euro 3 | C2I | | |
| EJDR00403Z | FORD PUMA | Transit Puma 135 PS 2.4L | Euro 3 | C2I | | |
| EJDR01101D | FORD PUMA | Transit Puma 135 PS 2.4L | Euro 3 | C2I | | |
| EJDR00503Z | FORD PUMA | Puma 130 PS | Euro 3 | C2I | | |
| EJDR00504Z | FORD PUMA | Mondeo 115 / 130 PS Jaguar 130 PS | Euro 4 | C2I | | |
| EJDR00601D | FORD PUMA | Mondeo Puma 155 PS | Euro 3 | C2I | | |
| EJDR00701D | FORD PUMA | Mondeo 152 PS / Jaguar 152 PS | Euro 4 | C2I | | |
| EJBR02701Z | RENAULT | K9K | Euro 4 | C2I | | |
| EJBR05201D | RENAULT | K9K | Euro 4 | C2I | | |
| EJBR03101D | RENAULT | K9K Megane | Euro 4 | C2I | | |
| EJBR05101D | RENAULT | K9K Megane | Euro 4 | C2I | | |
| EJBR05102D | RENAULT | K9K Megane | Euro 4 | C2I | | |
| 28232251 | RENAULT | K9K Megane | Euro 4 | C2I | | |
| EJBR01201Z | RENAULT | K9K BP | Euro 3 | C2I | | |
| EJBR01401Z | RENAULT | K9K BP | Euro 3 | C2I | | |
| EJBR01701Z | RENAULT | K9K BP | Euro 3 | C2I | | |
| EJBR02101Z | RENAULT | K9K BP | Euro 3 | C2I | | |
| EJBR04101D | RENAULT | K9K BP DLC | Euro 3 | C2I | | |
| 28232242 | RENAULT | K9K BP valve rainur?e | Euro 3 | C2I | | |
| EJBR01501Z | RENAULT | K9K HP | Euro 3 | C2I | | |
| EJBR01801Z | RENAULT | K9K HP | Euro 3 | C2I | | |
| EJBR01801A | RENAULT | K9K HP | Euro 3 | C2I | | |
| EJBR04001D | RENAULT | K9K HP DLC | Euro 3 | C2I | | |
| 28232248 | RENAULT | K9K HP valve rainur?e | Euro 3 | C2I | | |
| EJBR03201D | TELCO | 3.0L | Euro 3 | C2I | | |
| EJBR03301D | JMC | 2.8L HDT TCI | Euro 3 | C2I | | |
| EJBR01001A | PSA | DV4TED4 | Euro 3 | C2I | | |
| EJBR01001Z | PSA | DV4TED4 | Euro 3 | C2I | | |
| EJBR03501D | TATA | 3.0L | Euro 3 | C2I | | |
| EJBR04301D | TATA | Indica 1.4L | Euro 4 | C2I | | |
| EJBR05701D | TATA | Indica 1.4L | Euro 4 | C2I | | |
| EJBR04901D | TATA | 2.2L | Euro 4 | C2I | | |
| 28242659 | TATA | 2.2L | Euro 4 | C2I | | |
| 28280600 | TATA | 2.2L | Euro 4 | C2I | | |
| EJDR00801D | FORD PUMA | Ford Puma 2.0 130 PS CDPF | Euro 4 | C2I | | |
| EJBR03801D | PSA | DW10BTED4 | Euro 4 | C3I | | |
| EJBR06001D | PSA | DW10BTED4 | Euro 4 | C3I | | |
| EJBR04501D | SSANGYONG | D20DT | Euro 4 | C3I | | |
| EJBR04401D | SSANGYONG | D27DTP | Euro 4 | C3I | | |
| EJBR03901D | HYUNDAI / KIA | J2.9 | Euro 4 | C3I | | |
| EJBR03902D | HYUNDAI / KIA | J2.9 | Euro 4 | C3I | | |
| EJBR04201D | DAIMLER CHRYSLER | OM646 | Euro 4 | C3I | | |
| EJBR05501D | HYUNDAI / KIA | PU | Euro 4 | C3I | | |
| EJBR05301D | YUCHAI | 2.6L 4F | Euro 3 | C3I | | |
| EJBR06101D | YUCHAI | 2.5L 4F | Euro 3 | C3I | | |
| EJBR05601D | RSA | K9K | Euro 5 | C3I | | |
| 28232234 | RSA | RSA K9K | Euro 5 | C3I | | |
| 28237259 | RSA | RSA K9K | Euro 5 | C3I | | |
| EJBR06201D | JMGE | 2.5L.VM R425 DOHC | Euro 3 | C3I | | |
| EJBR05001D | JCB | 4.4L SCOUT | Tier3 | C2I | | |
| EMBR00201D | HYUNDAI / KIA | CR 1.4L U1.1-U1.4 (KOR) | Euro 5 | C3I | | |
| EMBR00202D | HYUNDAI / KIA | CR 1.4L U1.1-U1.4 (KOR) | Euro 5 | C3I | | |
| EMBR00203D | HYUNDAI / KIA | CR 1.4L U1.1-U1.4 (KOR) | Euro 5 | C3I | | |
| 28235143 | HYUNDAI / KIA | KIA CR1,4 U1.1-U1.4(SLVK) | Euro 5 | C3I | | |
| EMBR00001D | DAIMLER | OM651 D22 | Euro 5 | C3I | | |
| EMBR00002D | DAMILER | OM651 D22 | Euro 5 | C3I | | |
| 28334532 | DAIMLER CHRYSLER | MB OM651 D22 | Euro 5 | C3I | | |
| 28342997 | DAIMLER CHRYSLER | MB OM651 D22 | Euro 5 | C3I | | |
| 28348371 | DAIMLER CHRYSLER | MB OM651 D22 | Euro 5 | C3I | | |
| 28271551 | DAIMLER CHRYSLER | OM651 D22 Retrofit 150Kw | Euro 5 | C3I | | |
| 28230891 | DAIMLER CHRYSLER | MB OM651 D18 | Euro 5 | C3I | | |
| 28343002 | DAIMLER CHRYSLER | MB OM651 D18 | Euro 5 | C3I | | |
| EMBR00101D | PSA / VOLVO | DW10C | Euro 5 | C3I | | |
| EMBR00101DP | PSA | DW10C | Euro 5 | C3I | | |
| 28229873 | HYUNDAI / KIA | KIA A2 WGT 2.5 | Euro 5 | C3I | | |
| 28236381 | HYUNDAI / KIA | KIA A2 VGT | Euro 5 | C3I | | |
| EMBR00301D | SSANGYONG | D20DTF | Euro 5 | C3I | | |
| 28231462 | VAG | 1.2L 3CYL | Euro 5 | C3I | | |
| 28264951 | GMDAT | Z22D | Euro 5 | C3I | | |
| 28239766 | GMDAT | Z22D | Euro 5 | C3I | | |
| 28264952 | GMDAT | Z20D | Euro 5 | C3I | | |
| 28239769 | GMDAT | Z20D | Euro 5 | C3I | | |
| 28231014 | GREATWALL | 4D20 2.0L L4 | Euro 4 | C3I | | |
| 28229876 | JCB | 93 Kw | Tier4 | C3I | | |
| 28379457 | JCB | 108 Kw | Tier4 | C3I | | |
| 28234058 | DOOSAN | 1.8L 2.4L 3.4L TCI | Tier4 | C3I | | |
| 28269978 | DAEDONG | 1.8L NA | Tier4 | C3I | | |
| 28320793 | DAEDONG | 1.8L 2.4L TC | Tier4 | C3I | | |
| 28258683 | JCB | 4.8L SCOUT2 | Tier3 | C2I | | |
| 28288104 | TATA | Aria Merlin Xenon 2.2L | Euro 5 | C3I | | |
| 28230326 | TATA | 5L 4Cyl | Tier4 | C3I | | |
| 28308779 | DAIMLER CHRYSLER | OM 561 D22 150KW | Euro 6 | C3I | | |
| 28272472 | DAIMLER CHRYSLER | OM651 D22 125KW | Euro 6 | C3I | | |
| 28307309 | DAIMLER CHRYSLER | OM651 D22 NCV3 | Euro 6 | C3I | | |
| 28319895 | PSA | DW10F | Euro 6 | C3I | | |
| 28317158 | JCB | 55kW | Tier4 | C3I | | |
| 28292089 | JCB | 108kW | Tier4 | C3I | | |
| 1820820 | DAF | | EURO 5 | | | |
| 1725282 | DAF | | EURO 5 | | | |
| 1742535 | DAF | | EURO 5 | | | |
| 28348370 | | MB OM651 D22 | | C3I | | |